---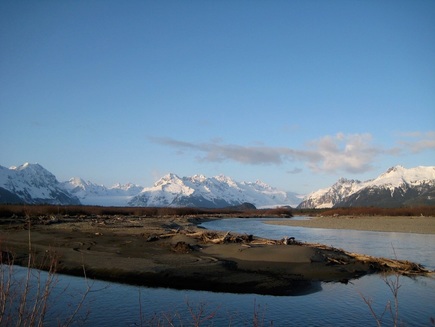 DAILY RATES 2015:
Summer Rates: May 1- October 30
Lodge # 1 $160/ double occupancy.....and $ 25/each extra person
Lodge #2 $175/ double occupancy...and $ 25/ each extra person
Winter Rates: Nov 1- April 30
Lodge # 1 $100/ double occupancy...and $ 25/each extra person
Lodge #2 $120/ double occupancy...and $ 25/ each extra person
*** Please note: The City of Cordova requires a 12% tax.... 6% sales tax & a 6% bed tax, in addition to room rates. We accept cash, checks, VISA, MasterCard, American Express, and Discover. Payment is due upon arrival please.

*** We love children. If they are under TWO, they are FREE.
RESERVATIONS
To make a reservation, please email us at
bearcountrylodge@gmail.com
You may also call us at (763) 242-6535.
Once we acknowledge availability, we will send you a confirmation via email.
***Long term rentals ARE possible during the slow season….please contact us directly for terms and conditions and rates.
SPECIAL RATES: Choose your best deal
(but only one deal at a time please! )
"LOCAL CORDOVAN" Rates:
The
first time
a local Cordovan books a cabin for family or friends, we offer a $25/night off discount! This does not apply for long term rentals of 30+ days.
"OLD TIMER" Rates:
After you have rented with us for 6 months in a row or for 5+ years, you get "old timer" rates…a bit more flexible because you are special!
Seniors (65+) and Military and Police and Firefighters and EMT Rates:
Think you might fit in here somewhere? If so, you get 10% off. Please provide proof :) And...YES! we also honor the Government rate to any Federal Government worker in town....working!
AND LASTLY...OUR CHOSEN GROUPS:
FIRE and EMS:
Fire and EMS and Instructors visiting and teaching in Cordova for short term, will stay for FREE, if we have availability.
CHURCH:
The Lodge will be available , for FREE, for short term church retreats, if we have availability.
COOL INSTRUCTORS:
Instructors coming to Cordova to enlighten us, support us, teach us cool stuff, or lift our hearts…will be offered a 25% discount.
---